Services for Plan Sponsors
---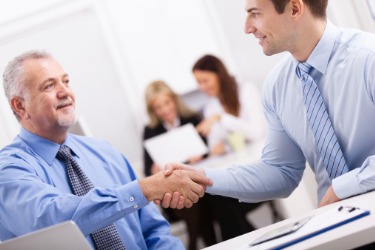 RD Benefits Group recognizes the issues companies face in order to maintain their competitive advantage in benefit offerings for highly valued employees. To serve the needs of our clients, our advisors provide solutions-driven advice in every facet of benefit plan design, implementation, funding and administration. We have developed comprehensive and user-friendly systems to accommodate diverse and innovative plan design elements, and continue to break new ground in technological capabilities and customer care.
Our benefit services seek to excel in innovation, administration and customer service. In addition, our financial services team delivers solutions that help achieve the needs and goals of high networth individuals. Through our subsidiaries and strategic relationships, we provide access to a broad array of professional consulting services in the area of compensation, benefits, disability programs, qualified and non-qualified retirement plans, and group health and life.
RD Benefits Group's goal is to provide clients with innovative, practical and proprietary solutions to all of their benefit and financial needs. We have enhanced our business model and expanded our offerings to reflect a new all-encompassing approach to corporate value creation and wealth accumulation. Our network of professionals are dedicated to the development of compensation and benefit strategies to more effectively support the total financial well-being of employees.

Click a topic to learn more
To attract, retain and reward highly valued employees, companies sponsor nonqualified benefit arrangements such as deferred compensation plans, supplemental executive retirement plans (SERPs), benefit restoration plans, and 401(k) excess plans, among others. While "qualified" plans, such as 401(k) plans, must follow rigid IRS and ERISA guidelines, nonqualified plans provide the sponsoring company the ability to design the plan based on its own goals and objectives. Companies can select participant eligibility, determine compensation sources and impose vesting schedules. For key executives, the tax-deferred savings and earnings opportunities these plans offer make them one of the most effective ways to accumulate wealth.
There are many different types of nonqualified plans, an endless number of plan design variations, and numerous informal funding strategies to hedge and offset the liabilities these plans can create. RD Benefits Group facilitates all of the administrative, recordkeeping and communications functions and can customize those services to meet individual client requirements. A dedicated, multi-disciplinary network (alliance) of professionals and support staff is assigned to each client to facilitate the implementation and/or transition process.
For more than three decades, RD Benefits Group has specialized in providing strategies and services related exclusively to executive benefit plans, using a systematic approach that reduces our clients' internal staffing needs and conserves their valuable resources. Today, we continue to develop solutions to deliver more value to our clients and their key executives.
Plan Design Solutions
Informal Funding
Enrollment & Communication
Plan Administration
Compliance
Cost Subsidized Based on Group Size
Access to HIPAA compliance software

The Health Insurance Portability and Accountability Act of 1996 (HIPAA), is a law regulated by the Department of Health and Human Services, contains a Privacy Rule that employer and health providers use to gather, store, evaluate, and transmit employee health information.
RD Benefits Group provides access to several firms that have developed educational software that can be obtained for training of employers and their HR staff.
Online employee benefits web portal

Employees can greatly benefit in managing their own health care and may prevent serious diseases when they have access to their own online web benefit, which discloses the plans available, summary of benefits, and preventive information to common diseases. RD Benefits Group utilizes the services of a few companies that sell this web portal, and the cost can be subsidized depending on the number of participants in the group.
COBRA administration

The Consolidated Omnibus Budget Reconciliation Act of 1985 (COBRA) amends sections of the Employee Retirement Income Security Act (ERISA). COBRA requires group health plans to offer certain individuals (known as "qualified beneficiaries"), who would otherwise lose their group health plan coverage as a result of a specific qualifying event (such as employment termination or certain changes in family status), the opportunity to continue their group health plan coverage for a specified period of time at applicable group rates.
RD Benefits Group counts on a network of valued business contacts that provide the administration of COBRA at a nominal cost.
Qualified Plan Guidance

RD Benefits offers creative strategies that are specific to situations, relevant choices and solutions to plans in place. This, in turn, enables our clients to make informed decisions; once decisions are made, we communicate in writing to the different selected carriers the intention to renew or terminate the existing agreement, and we notify them as well of any changes in plans or contributions.
RD Benefits Group is compensated by third parties in the form of a service commission on products sold. The following services are provided at no additional cost to the group:
Strategic Assessment and objective setting
Client meeting to review current plan year operation
Realign plan specifications with sponsor objectives
Shop Available Modes
Prepare carrier analysis
Prepare benefit comparison
Make recommendations based on client's objectives
Plan design cost impact analysis planning
Develop cost sharing analysis
Create optional benefits structure with resulting savings and/or costs
Plan funding and cash flow analysis

Ongoing plan administration and health plan financial monitoring
Manage and maintain insurance policy and service provider agreements
Assist in staff training on benefit communication, enrollment and billing issues
Intercede on behalf of client to resolve difficult claims or administrative issues with product or service provider
Legislative compliance

Marketing of service vendors, i.e. internet based enrollment and communication service packages, COBRA, and HIPAA, FSA administrative services

Renewal analysis and negotiation

Plan change documentation

Open enrollment coordination and communication
Plan documentation
Employee communication materials
Coordinate employee meetings
Coordinate and oversee employee enrollment documents, including submission to service or insurance provider
Shop available markets
Management and oversight of third party vendors for HIPAA, COBRA, FSA, and ERISA

Contract and document management
---